Posts for tag: pediatric dentistry
By Biltmore Dental Group
December 17, 2018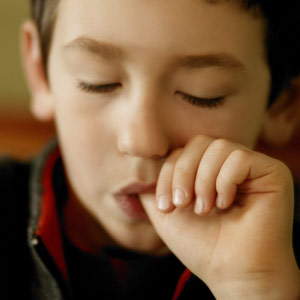 One of the most frequent concerns parents express to us is their child's thumb or finger sucking habit. The good news, though, is that thumb sucking is a completely normal activity for babies and young children, and if they stop by age 4 it should have no adverse effects on their future bite.
In fact, there are positive aspects to thumb sucking: it provides babies with a sense of security, as well as a way to learn about the world. As a child grows and becomes more confident with their surroundings, the thumb sucking habit will fade and eventually stop: for most children this occurs between the ages of two and four.
If, however, the habit continues later in childhood, there is a chance the upper front teeth may be influenced to tip toward the lip during eruption and come into an improper position that could also adversely affect jaw development. The same concern exists for pacifier use — we recommend weaning a child off a pacifier by the time they're eighteen months of age.
If your child still has a thumb or finger sucking habit as they prepare to enter school, it's quite appropriate to work on getting them to stop. Punishment, shaming or similar negative approaches, however, aren't the best ways to accomplish this: it's much more effective to try to modify their behavior through reward, praise or some creative activity.
Another factor that may help is to begin regular dental visits around their first birthday. Regular checkups give us a chance to monitor the development of their bite, especially if thumb sucking continues longer than normal. We can also assist you with strategies to encourage them to stop thumb sucking or pacifier use.
Thumb sucking that continues later than normal isn't a cause for panic, but it does require attention and action. Helping your child "grow" past this stage in their life will improve their chances of developing a normal and healthy bite.
If you would like more information on thumb sucking, please contact us to schedule an appointment for a consultation. You can also learn more about this topic by reading the Dear Doctor magazine article "Thumb Sucking in Children."
By Biltmore Dental Group
October 18, 2018
October is National Dental Hygiene Month. It comes as no surprise that good dental hygiene habits are best acquired early in life—and with good reason, as tooth decay is the most common disease among children. In fact, a full 43 percent of U.S. children have cavities, according to a 2018 report from the U.S. Centers for Disease Control. So how do you start young children on the path to a lifetime of good oral health? Here are five tips for instilling good dental hygiene habits in your kids:
Set a good example. Good—and bad—habits often start at home. Research shows that when young children notice other family members brushing their teeth, they want to brush, too. So let your child see you brushing and flossing your teeth, and while you're at it model good nutritional choices for optimal oral health and use positive language when talking about your own dental visits. The example you set is a powerful force in your child's attitude toward oral care!
Start early. You can start teaching children brushing techniques around age two or three, using a toothbrush just their size with only a pea-sized amount of fluoride toothpaste. If they want to brush by themselves, make sure you brush their teeth again after they have finished. Around age six, children should have the dexterity to brush on their own, but continue to keep an eye on their brushing skill.
Go shopping together. Kids who handpick their own oral hygiene supplies may be more likely to embrace the toothbrushing task. So shop together, and let them choose a toothbrush they can get excited about—one in their favorite color or with their favorite character. Characters also appear on toothpaste tubes, and toothpaste comes in many kid-friendly flavors.
Make dental self-care rewarding. Why should little ones care about good dental hygiene?  Young children may not be super motivated by the thought of a long-term payoff like being able to chew steak in their old age. A more tangible reward like a sticker or a star on a chart each time they brush may be more in line with what makes them tick.
Establish a dental home early on. Your child should start getting regular checkups around age one. Early positive experiences will reinforce the idea that the dental office is a friendly, non-threatening place. Children who get in the habit of taking care of their oral health from an early age have a much better chance of having healthy teeth into adulthood.
If you have questions about your child's dental hygiene routine, call the office or schedule a consultation. You can learn more in the Dear Doctor magazine articles "Do Babies Get Tooth Decay?" and "How to Help Your Child Develop the Best Habits for Oral Health."
By Biltmore Dental Group
February 13, 2017
Cavities can happen even before a baby has his first piece of candy. This was the difficult lesson actor David Ramsey of the TV shows Arrow and Dexter learned when his son DJ's teeth were first emerging.
"His first teeth came in weak," Ramsey recalled in a recent interview. "They had brown spots on them and they were brittle." Those brown spots, he said, quickly turned into cavities. How did this happen?
Ramsey said DJ's dentist suspected it had to do with the child's feedings — not what he was being fed but how. DJ was often nursed to sleep, "so there were pools of breast milk that he could go to sleep with in his mouth," Ramsey explained.
While breastfeeding offers an infant many health benefits, problems can occur when the natural sugars in breast milk are left in contact with teeth for long periods.  Sugar feeds decay-causing oral bacteria, and these bacteria in turn release tooth-eroding acids. The softer teeth of a young child are particularly vulnerable to these acids; the end result can be tooth decay.
This condition, technically known as "early child caries," is referred to in laymen's terms as "baby bottle tooth decay." However, it can result from nighttime feedings by bottle or breast. The best way to prevent this problem is to avoid nursing babies to sleep at night once they reach the teething stage; a bottle-fed baby should not be allowed to fall asleep with anything but water in their bottle or "sippy cup."
Here are some other basics of infant dental care that every parent should know:
Wipe your baby's newly emerging teeth with a clean, moist washcloth after feedings.
Brush teeth that have completely grown in with a soft-bristled, child-size toothbrush and a smear of fluoride toothpaste no bigger than a grain of rice.
Start regular dental checkups by the first birthday.
Fortunately, Ramsey reports that his son is doing very well after an extended period of professional dental treatments and parental vigilance.
"It took a number of months, but his teeth are much, much better," he said. "Right now we're still helping him and we're still really on top of the teeth situation."
If you would like more information on dental care for babies and toddlers, please contact us or schedule an appointment for a consultation. You can also learn more by reading the Dear Doctor magazine articles "The Age One Dental Visit" and "Dentistry & Oral Health for Children."